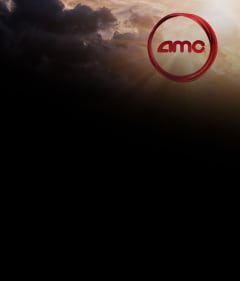 AMC THEATRES®
Now Better Than Ever
The AMC you know and love has new amenities, new technology and new movies! Learn more below.
ONLINE EXCLUSIVE
Pay Your Way on Our Website or App
Now, you can purchase tickets, food, and drinks with Apple Pay®, BitPay®, Google Pay™, PayPal, or Venmo, exclusively on our website or app. You asked for more ways to pay, and we delivered!
More Control of Your AMC Stubs® Rewards
AMC Stubs members earn a $5 reward for every 5,000 points earned, and now, you can choose when to activate them and when to use them. Don't forget to log in before your next visit to scan your ticket and virtual card with ease.

More Content Variety Than Ever
AMC Artisan Films highlights a selection of exceptionally crafted, story-driven films worth experiencing. Discover new and inclusive content through Fathom Events, foreign language cinema, Sensory Friendly Films, concerts and more on our big screens.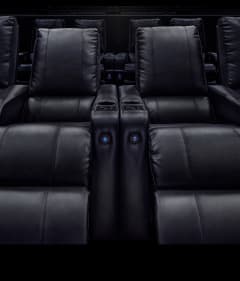 More Premium Theatre Experiences
New Private Theatre Rentals at AMC™ give you the ability to host a movie screening in your own AMC Safe & Clean™ space. Or, amplify a movie with the stellar sights and sounds of Dolby Cinema, IMAX® or PRIME at AMC™.
More Concessions Convenience & Choices
Mobile ordering is now available nationwide, so your AMC Perfectly Popcorn™ and other favorites will be ready when you arrive, and you can go directly to your show! We're also proud to add Costa Coffee to our menu.
More Ticket Savings & Comfy Seating
Now, save 30% off the evening ticket price every day before 5pm at most locations, even on the weekends! Plus, we're offering $5+tax tickets to classic fan fave films. Reserve your AMC Signature Recliner today at participating theatres.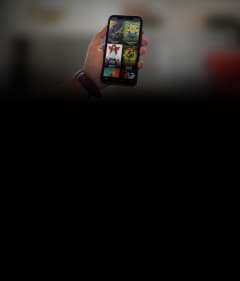 More Exciting Features on Our App & Site
Sign in to your AMC Stubs account, buy tickets, order food & drinks and even rent an entire private theatre with ease. Download the AMC Theatres app and get the latest updates with our new message center.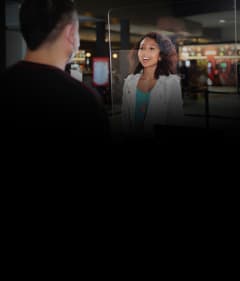 Safer & Cleaner
We joined the Clorox Safer Today Alliance™ to enhance cleaning procedures and upgraded our HVAC systems with MERV 13 filters. AMC continues to listen, learn and evolve our policies to protect your health.
Clorox is not an exclusive supplier of AMC.
Clorox product availability may vary by region.
Clorox Disinfecting products are EPA‑registered to kill the virus that causes COVID‑19/the SARS‑CoV‑2 virus on hard, non‑porous surfaces when used as directed.
Private Theatre Rentals are only available at participating theatres and do not include premium formats. Same-day theatre rentals are not available. Total number of guests cannot exceed set number indicated per auditorium or based on local mandates. Occupancy limitations will be indicated during purchase. Movie selection is subject to change and availability may vary by theatre. Pricing may vary by title selection, group size and theatre. Pricing is subject to change. Restrictions apply. No substitutions or rainchecks. For private use only. Seats and tickets not for resale. Private Theatre Rentals pricing only applicable for participating films. Price does not include tax or applicable online service fees. No tax exemption or credits applicable. Offer includes one auditorium rental for one selected film only on one select day. A-List reservations excluded.
IMAX® is a registered trademark of IMAX Corporation.
Discount Matinees: 30% off the evening ticket price for the same title and ticket type (Adult, Child, Senior, etc.) for showtimes before 5pm. Prices do not include tax. Offer valid at participating locations only. Discount is automatically applied. Not valid with any other offer. Offer not combinable with AMC Stubs Discount Tuesday discount. Lower price will be honored. Surcharges for premium formats, alternative content and special events. Exclusions apply.
$5 Fan Faves: *Taxes are applicable. Surcharges for premium formats and special events. Exclusions apply
© 2021 Costa Limited. "Costa" and "Costa Coffee" are registered trademarks of Costa Limited.
Sensory Friendly Films: Available on the second and fourth Saturday (family-friendly) and Wednesday evenings (mature audiences) of every month. Please check your local theatre listings for specific showtimes.
AMC Stubs members can earn points and redeem rewards on eligible purchases only. Exclusions apply. Visit our FAQs to see qualifying transactions for points earn and rewards.
AMC Stubs membership and benefits valid at participating locations only. Pricing and benefits are subject to change. For a full list of applicable terms and conditions visit amcstubs.com/terms-and-conditions.